WELCOME!
As Texas' only AMA Motocross State Championship Series, motocross riders in the great state of Texas contend each year for the opportunity to earn their place in history as a 'Texas AMA District Champion'.  Racers from other states are welcome to participate!
Texas has three separate districts (D20, D41, and D42), with each district having its own series championship and overall awards.  At the end of the season, eligible riders are then qualified to move on to the prestigious AMA Texas State Championship Final in an attempt to be crowned State Champion in their class.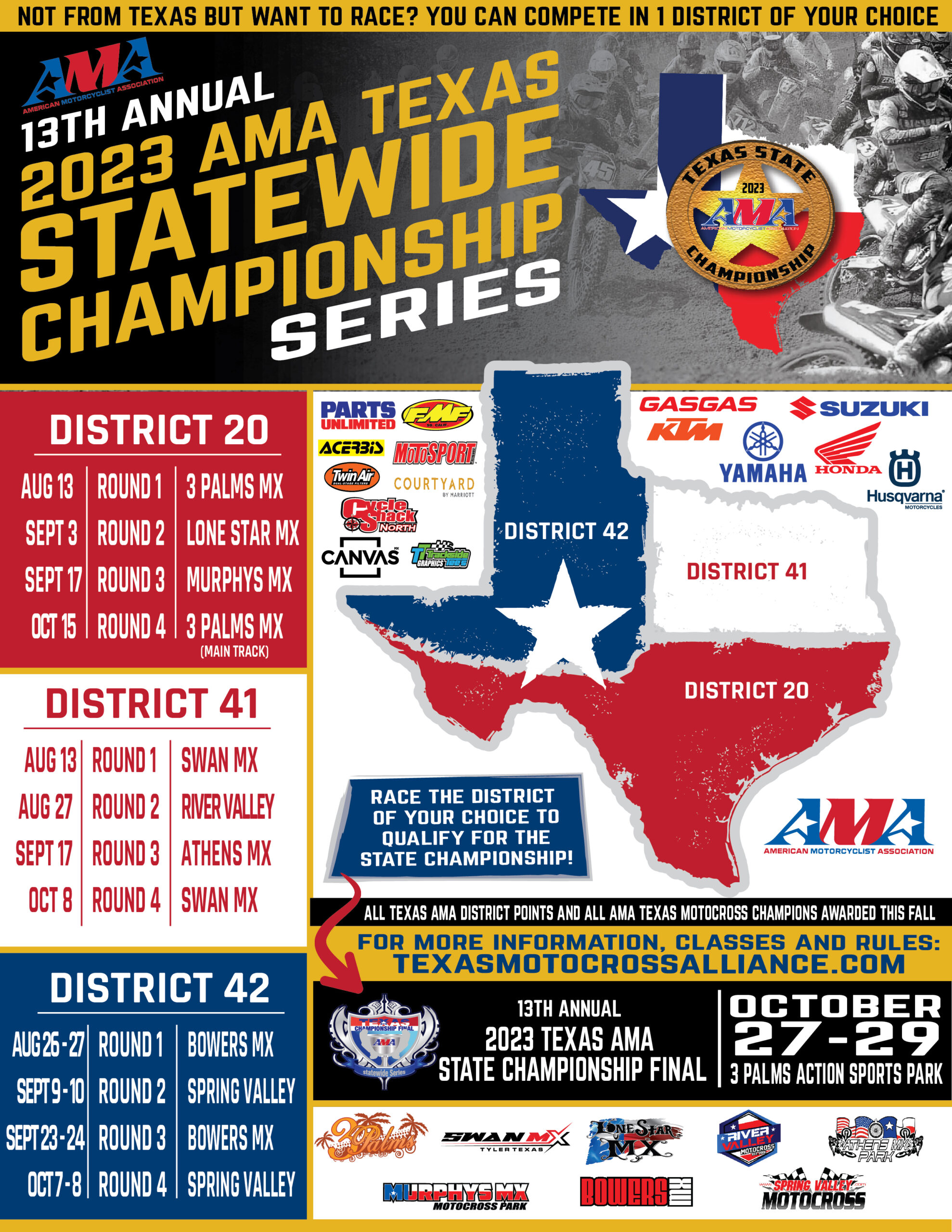 CLICK HERE FOR 2023 STATE FINAL RACE INFORMATION!
We would love to have you join us for another great season of racing in 2023!
Follow us on Facebook to get series updates!
.
Most photos used on this site have been graciously provided by Jordan Longoria.